Literary dark fiction from Rebecca Lloyd – short story writer and occasional novelist. Find out more about my writing and my latest books here, or visit my blog for very infrequent reviews, interviews and thoughts on books and writing in general. 
Recent Books by Rebecca Lloyd
Excerpt from Oothangbart: 'What was it to you, Mr. Poseidon?' someone shouted.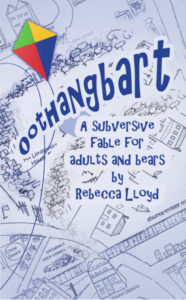 Donal paused. 'In Bristol nobody would ask me questions for the sake of making themselves feel better about this matter or that. A fellow could have all sorts of odd ideas and feelings and nobody thought anything of it. A fellow could be himself and yet not feel different or lonely. In fact, all fellows in Bristol regarded themselves as the equal of all other fellows. Oh, and I should tell you that there is no escalator in the High Street.'
'Are their kites big?' Everard shouted.
Donal smiled. 'Their kites are just like ours. Some big and strong, and some small and elegant.'
'What about their flags?' The Mayor asked.
Donal hesitated. 'In Bristol there are no flags because to show pride openly would be vulgar. They might have had flags a long time ago, but they cut them all up and made kites out of them,' he answered.
~~~~
'Quite impossible to compare this book to anything else.'
'And this book gets better and better, if that were possible.'
'I had dozing, waking and sleeping dreams about this book last night.'
'This is the most poignant, yearning, yielding, unrequited work of fiction I have ever read….'
'Rest assured, this is quietly transcendent literature and I genuinely… believe this is a major new-archetypal… work that needs urgent attention by those not yet in the know about it.'
'I have been enraptured in the last week or two by this book.'
Des Lewis, reviewer. https://dflewisreviews.wordpress.com/2017/01/06/oothangbart-rebecca-lloyd/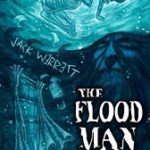 JACK WERRETT, THE FLOOD MAN – Dunhams Manor Press, 2016
Hardcover with dust jacket.
Limited to 150 copies.
Cover art by Dave Felton.
Right from the start, Dr Wood was mystified by the two sisters, Marina and Betty Werrett, who appeared to be in conflict about letting out the gaunt Georgian house that stood on the frozen marsh a couple of miles outside Stabman's Reach. Her confusion mounts when the sisters, despite her objections, move into the wind-whipped house with her. After that, events unravel so fast, and in such a terrifying way, that Dr Wood, when finally the house expels her, is happy never to venture into the remote English countryside of Norfolk again.
https://dunhamsmanor.com/author/dynatoxministries/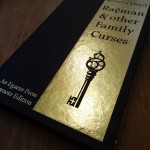 RAGMAN & OTHER FAMILY CURSES – Egaeus Press, 2016
Ragman & Other Family Curses presents four previously unpublished long short stories by World Fantasy Award nominated* Rebecca Lloyd, linked by the themes of family, secrecy and domination. Often unsettling, sometimes darkly humorous, always utterly unexpected, hear are tales of tyrannical parents, frightening heirlooms, spectral omens and macabre night vigils.
*For Mercy and Other Stories, Tartarus Press, 2014.
Features four specially commissioned illustrations by Marc Beattie.
The book is lithographically printed, 192 page pocket sized sewn hardback (105mm x 165mm); limited to 275 copies. It is the first of the Egaeus Press Keynote Editions. ISBN 978-0-993527807
http://www.egaeuspress.com/News_-_Egaeus_Press.html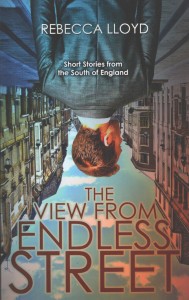 VIEW FROM ENDLESS STREET – WiDo Publishing, 2014
With this collection of short stories set in the south of England and beyond, Rebecca Lloyd explores relationships and the brave or foolish things they can make people do. These stories about murder and ghosts, delusion and desperation, obsession and arson, show readers a sometimes sweet, sometimes macabre vision of humanity. Rebecca Lloyd channels Roald Dahl's wit and flair for the unexpected in this collection that will appeal to the quirky side of the literary reader.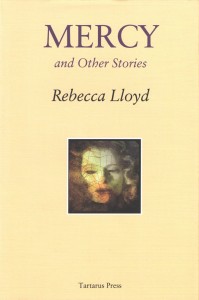 MERCY AND OTHER STORIES – Tartarus press, 2014
Rebecca Lloyd's first published collection of six­teen strange stories, nine of which are previously unpublished, is made up of tales of unease with a sprinkling of the ghostly, menacing and fantastical. The stories inhabit the fragile space between fantasy and reality, where the landscape is in constant flux and things are not quite as they seem.